Transparency and Fairness
Our third guiding principle is Transparency and Fairness. It is the foundation of TrustPower's competence, born out of its years' long experience in the consulting field. Transparency and Fairness hallmark our relationship to you in winning over personnel at national and international levels. Our clients know each relevant detail of the candidates we recommend – including strengths and weaknesses. Following each detailed search, we analyse the integrative competence of each candidate objectively. We also give each candidate an as realistic image as possible of your company so as to ensure long-term success in your hiring process.
Transparency and Fairness: also a principle for the negotiation of fees.
Three Dimensional Approach
The three dimensional approach is TrustPower's credo. Successful consultation takes into account the three dimensions "company" – "product" – "client" approach and places them into the foreground. TrustPower supports you at setting up sufficient, long-term profitability goals.
The "company" dimension includes a look, for example, at the entrepreneur, his/her business goals and employee structure. The "product" dimension examines, for example, the results and effects that products have on consumers. This includes the perceived usefulness of the product. The "customer" dimension targets needs, customer satisfaction and trust in the company and its products – which smoothly rounds off the three dimensional approach.
TrustPower principally uses this three dimensional "company" – "product" – "client" approach optimising it to fit each of its client's needs. TrustPower uses this approach because of its holistic way of looking at each case. The TrustPower team of consultants checks the relevance of this approach on a daily client-by-client basis, making sure that it leads to the goals that clients have been promised to achieve. We closely link our consulting services to personnel activities because, in the end, employees influence customer satisfaction.
TrustPower – turning good ideas into positive results.
Trust as Power = TrustPower
We believe that building relationships based on trust is the power behind what links a client to any particular company. The power behind a customer's trust in a particular product or company is the main criteria that consumer's use for current and future purchasing decisions. Trust also involves a strong emotional component. Together with our clients, we identify the values or the emotions that their consumers and even employees associate with our client's business practices and products.
For us, this is a question of emotion – as strengthened emotions increase trust and success in your product. Clarify together with us your most pressing questions. Do these questions correspond to the expectations your customers hold for your product? Let us work together at making sure that you will be able to maintain the promises you make to both your employees and business contacts.
Together, we can analyse the questions of whether your product meets customer expectations and to what degree these promises are noticed. This is a major question that needs answering in order to achieve successful client acquisition. The winning over of trust is equally as important in finding the right employees – as even they have expectations about your company which they would like to meet. TrustPower supplies key answers and solutions – for your company's development.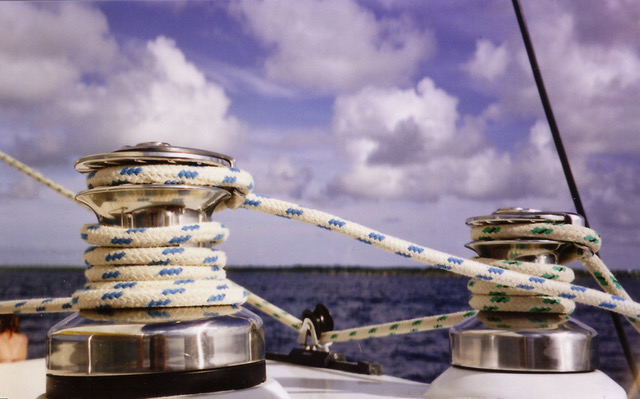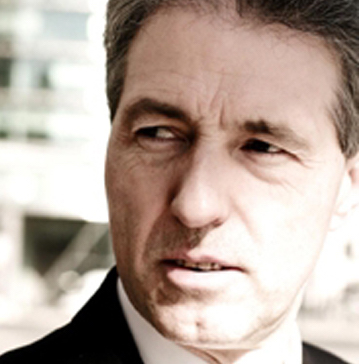 Raymund L. Gülden, Dipl. Psych.
Professionalism and expertise has been the key to our success.
More than 25 years experience in the industry, trade and service sector – with an array of knowledge from throughout Europe, South America and Africa
10 of these years have been spent as Head of Human Resources in national and multinational companies, with diverse company structures
Began career with the Westdeutsche Landesbank in Dusseldorf in the area of executive development. Strategically instrumental in building up the new German headquarters of Coca Cola in Berlin, as recruitment manager. Human Resources Manager with the Kaufhof subsidiary of the Europäisches Reisebüro (former travel agency of the GDR, a state monopoly). Human Resources Manager of the Adecco Personnel Services Fulda branch. Human Resources Group Manager of AEG KuW in Berlin – also responsible for the Czech Republic, Brazil and Slovenia
Graduate of psychology of the University of Bochum. Trained as mediator at ComTeam AG. Developed founded experience in the planning and implementation of workshop and management training seminars at an international level
Extensive knowledge in all essential areas relating to employee-economics including the introduction of specialised software for the area Human Resources
Experience as an internal auditor for first certification and subsequent certification after ISO in the area of Human Resources (manual of Quality management, internal audits, company of external audits)
2003 founded the Business and Human Resources Consultancy TrustPower in Berlin
Your TrustPower partners are a long way from being theoreticians. Their personal experiences have given them understanding about the challenges facing a globally minded firm in today's economy. Each of our consultants has a sound career background and education. They will also have brought with them practical experiences from abroad.
The work of our consultants gets complimented through a network of carefully chosen partners, each one having been selected based on special interests of our clients. These range from IT-specialists in human resources to lawyers specialized in international employment law.
Our team is pleased to be able to provide service to you on a national and an international scale. Through technical knowledge and general know-how, with regards to the identifying the right specialists and managers, TrustPower will be able to find the best qualified employee for you in the shortest amount of time.
Our personnel management and consulting experience goes back two decades. Our focus and several of our clients include:
Industry (M.A.N., Cabka)
Technology (Transrech, AEG Kondensatoren und Wandler, General Electric, ELDAT, Pactech)
Trade (Dehner AG, Dänisches Bettenlager)
Services (Westdeutsche Landesbank, Hotsplots, KWP Treuhand, WSC, Ökotec, Alcatel, Adecco AG)
Tourism (Europäisches Reisebüro)
Media (Sat1, Dorel Verlag)
Food and Beverage Industry (Coca-Cola, Warsteiner, Malteurop)
Lifestyle (Montblanc)
Non-Profit Organisations (Berliner Bäderbetriebe,
Zentralverband Elektrotechnik-/Elektronikindustrie ZVEI)